krajee
Site Admin

Joined: 27 Aug 2004
Posts: 6573



9.68 Silvarrr

Posted: Thu May 31, 2007 11:20 am

Post subject: Some level 18 stuff
---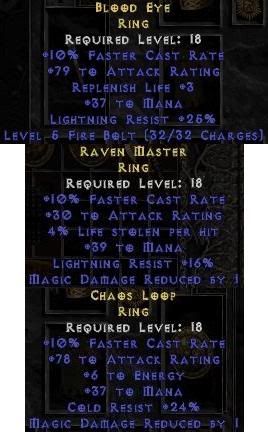 Decent rings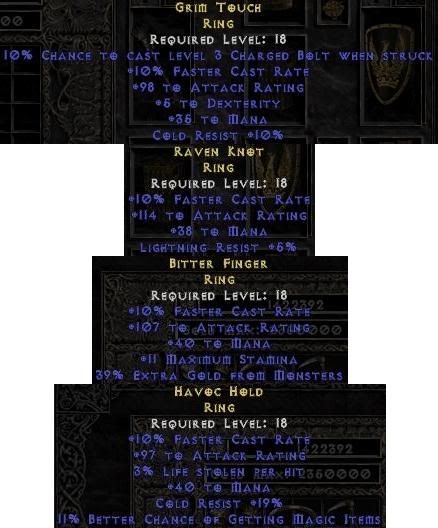 18 lib?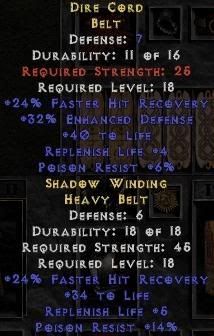 decent belts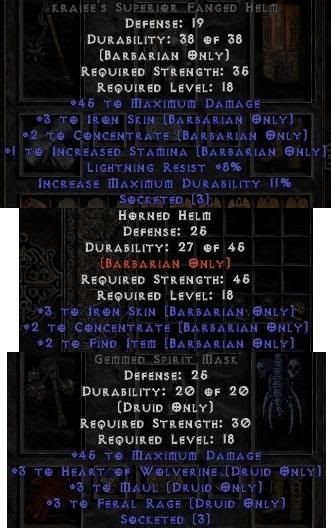 Yes, I have

two

conc/iron skin barb helms.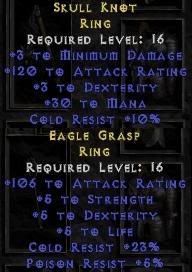 melee rings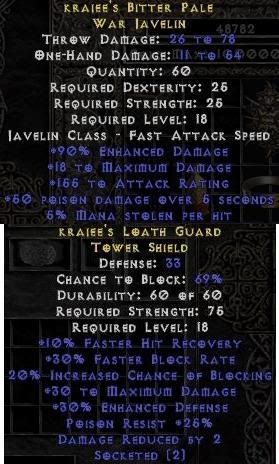 miscellaneous (those war javs actually outperform all of my ethereal war javs in terms of damage)

_________________
" 'You miss 100% of the shots you donít take' - Wayne Gretzky " - Michael Scott


Last edited by krajee on Fri Jun 29, 2007 10:56 pm; edited 1 time in total

Kody



Joined: 08 Mar 2006
Posts: 2190



0.03 Silvarrr

Posted: Thu May 31, 2007 11:39 am

Post subject:
---
<3 the melee rings and druid helm

_________________

Quote:
as long as you are living in America, you are either an American or an illegal immigrant.